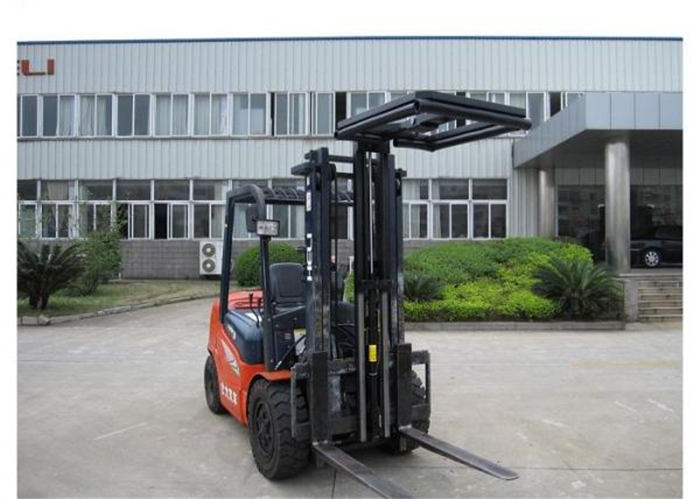 Dabeşek girîng a serîlêdanê û konfigurasyona hilberê
1, pergala hîdroulîk: dabeşkirina bi valahiya kontrola zextê ya birêkûpêkkirî dikare wekî ku hewce bike were sererastkirin; parçeyên sehayê hilberên hilandî ne; zencîreya zexta bilind a bi sehneya konê, hûnera importê ya performansa bilind.
2, perçeyên avahîsaziyê: pêkhateyên bingehîn ên qehremanê bi qeweta bilind, bi berxwedana baş a li hember guheztinê, dirûvê sêwirandî, hêsan û biaqil.
3, performansa mekanîkî: bi navbeynkariya cilinderê bi qasî cûrbecûr li gorî tiştên ku vekirî / birêkûpêk birêkûpêk, çavê xweş; Komek zêde bike dikare daxwazên asfaltê bicîh bîne.
4 Serîlêdan: Di sektora bazirganî ya xwarin, vexwarin, import û îxracatê de pir tête bikar anîn, bi piranî ji bo stabîl kirina baxçê tête bikar anîn, da ku pêvajo zêde nexe nav leza baxçê.
Not
---
1, kamyonek rastî / kapasîteya hilgirtinê kargehek berbiçav e ku ji firotanê têne wergirtin.
2, ev di grûpa 1 de zêdebûna berhevkirî ye ku ji bo giravên hewcedar ên asphalt hewce dike.
Kîtekîtên Bilez
---
Cihê Origin: Fujian, Chinaîn (Mainland)
Navê Brand: HUAMAI
Hejmara Modelê: WD30J-A1
Navê Hilbera: Stabilizînerên Load
Cure: WD30J-A1
Grade Sazkirinê: II
Berhevkirina Forklift: 1-2.5 t
StrokeB: 960-1970 mm
Focus Asta: 240 mm
Omission From ET: 124 mm
Weh: 190 kg
Plateya Hêza ingapemeniyê: 100-160 bar
MOQ: 1SET
---
Tête gotin ku girêdana forklift a yek-dualî dibe ku tiştê herî mezin be ku di sê salên dawî de di derheqê hilberîna karanîna materyalê de çêbibe. The single-dual destûrê dide forklift standard ku du pallet bi yekcar li şûna yek.
em firotgeha paleta yek-dualî ya Cascade-yê difiroşin, ku dikare hîdrolîk li gelek aliyan palide, hilkişîne û alî-pal bike. Veguheztina bargiran du car tê wateya rêwîtiyên kêmtir û hilberîna mezintir, û veguhestina aliyan rê dide barkirina bilez û bileztir a kamyon û konteyneran.
Taybetmendiyên standard hene:
Hûrgulên pola II û III, bi hêsanî zevî têne guheztin
Forksên guhastbar ên Bolt-ê dikarin ji bo zêdebûna jiyanê û xizmetkirina hêsan werin zivirandin
Barsekên destan ji ajokaran re bertek nişan didin
Blokên rawestandina fork dikarin werin pîvandin cihêreng ên paletiyê
Karanîna sindoqên hîdrolîk ên hêsantir
Vebijarkên:
- Hejmarên pêgirtî yên pişta barkirinê ya cûrbecûr
- Stabîlkar hilînin û hilkişin
- Bi dirêj û dabeşên cûreyên cûrbecûr
- Damezrênerê cûrbecûr fork belav û rêzikên vekirinê
- Hêlîkên nizm ên zû-veqetînin
- Forks şekir davêjin (forks kêmtir girêdayî çarçowê vedigerin)
- Kontrola serbixwe ya dorpêçê ya serbixwe - destûrê dide ku çepê an rastê çepê veqetandî serbixwe ji xilafê ya berevajî ya berevajî
- Modelên ne-alîgir
HIYAR adding: pêvekek kişandina firokeyê bandora netîceya lift we dide. Her gav ji kirînerek navdar û reperek hilberek bi ezmûn bikirin.
- Dema kirîna forklift nû, ji her girêdanek ku hûn plan dikin ku di qonaxa qonaxa lê zêde bike de binivîsin.
- Xerîdarên ku dixwazin yek-dualî bi kapasîteya guhastinê-side hebe hewce ne ku xwedan kargêrek bi karûbarê 4-hîdraulîk û kamyonek kapîtaliyek bêtir heye.
- Xerîdarên ku dê tenê demsalek yek-dual bikar bînin, an jî dixwazin vebijarkek yeksan-hêsan ji bo pêvekek cûda mîna karwanê kevneşopek guhêzbar normal bikarbînin, pêdivî ye ku di quncikek hîdraulîk a hîdrolîk de hilkişînek bi kirêgirtiyên lezgîn re bikirin. Vêga dema guhartina pêvekan bi rengek girîng kêm dike.
Ji bo firotanê veberhênana firotanê ya yek-nişkek firotanê ya me bibînin. Di heman demê de em ji bo veberhênanên cûrbecûr jî, digel yek-dûkelan, hene. Di heman demê de tûrikên kaxezê yên kaxezê, qertelên karton û rotatorên dîktokê jî têne kirîn.
Ji bo pirsan, bi me, an bi têlefonê, bi me re têkilî daynin. Em li bendê ne ku karsaziya we qezenç bikin.